Professor Ma gave a Keynote speech at ACM Intelligent User Interfaces (IUI) 2021.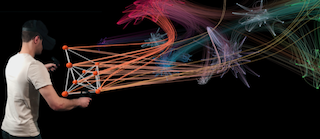 Immersive Network Visualization
Interactive navigation of complex network data in immersive space.
VIDI students made a total of eight technical paper presentations at the IEEE VIS 2020 Conference.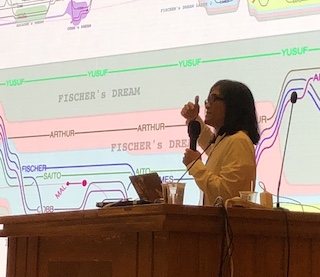 Statistical Science Camp
Professor Ma gave a lecture on Data Driven Discovery and Storytelling using Visualization at the 2020 Statistical Science Camp in Taiwan.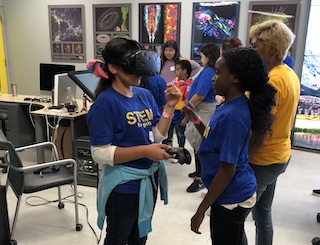 STEM for Girls
We hosted a group of elementary school girls to show them how our research connects to their STEM education.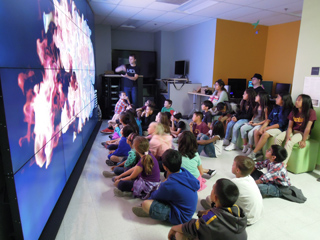 Young Visitors
Ninety fourth graders visited the Center for Visualization to see advanced computer science research results. VIDI students prepared diverse visualization and interface demonstrations for these kids.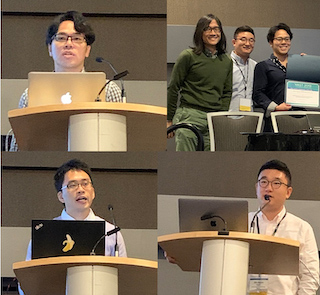 Research Dissemination
VIDI students presented multiple papers at IEEE VIS 2019 and also won a Best Paper Honorable Mention award.
Professor Ma gave a keynote speech at the Data Science, Statistics & Visualization Conference (DSSV 2019).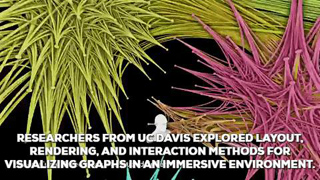 Immersive Visualization
NSF highlights our immersive visualization work.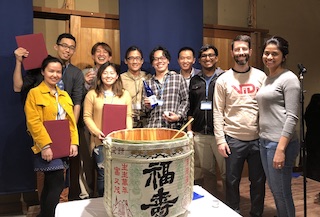 Research Dissemination
VIDI had a strong presence at IEEE PacificVis held in Japan and won multiple awards.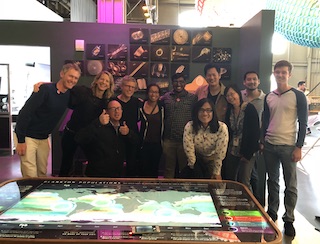 Living Liquid Reunion
The Living Liquid team met at the Exploratorium.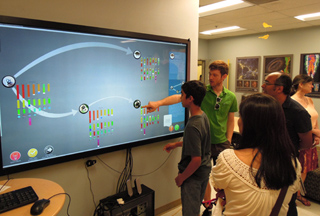 UCD Picnic Day
A huge crowd came to the Center for Visualization on the UC Davis Picnic Day to see the latest and greatest visualization and interface designs and demonstrations. Undergrad Gregory Guterman was showing his work.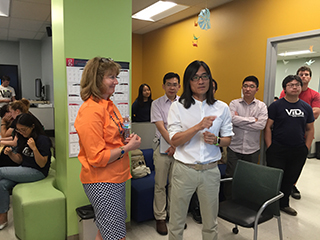 Engineering Dean's Visit
Dean Curtis came to the Center of Visualization to see our visualization work. Professor Ma explained one of the projects.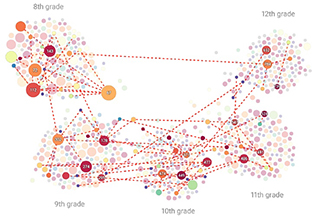 Visual Storytelling Contest Winner
VIDI student Oh-Hyun Kwon won the Visual Storytelling Contest at the 10th IEEE Pacific Visualization Symposium (PacificVis 2017). The story told is about school bullying.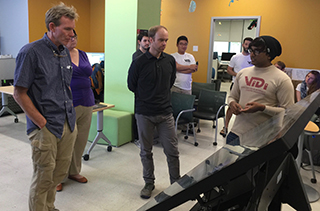 CZI Visitors
Scientists from Chan Zuckerberg Initiative visited Center for Visualization.